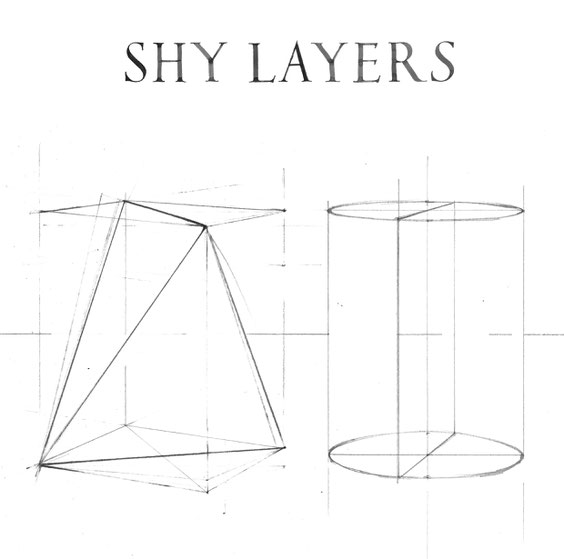 Shy Layers - Shy Layers
 
Style: Vocoder Dreams
Format: LP
Year: 2016
Condition: M/M
Growing Bin is swapping bucolic Poland for the buzz of the Big Apple, reaching a magnificent seven in the company of synth-pop dreamer Shy Layers (JD Walsh to his mum) and his sublime self titled debut. Over the course of ten emotional pop serenades, the New York musician recalls lost days sofa surfing to the lounge electronica of Air, Mellow and early Phoenix or the swooning lo-fi psychedelia of a pre-MD Simian.
Shy Layers welcomes us aboard with the shimmering pads and soothing soft synths of 'Black & White', a drifting soundtrack to a John Hughes-directed episode of 'In The Night Garden'. From there we swerve into the wistful synth-pop of 'Famous Faces', locking into the rattling Tears For Fears groove while the West Coast guitar licks and vocoder vocals float off into the distance.
'You Won't Find Me' shuffles through afro-tronic keyboard lines, Beta Band breakbeats and loose funk guitar before the sweltering 'Stabilized Waves' dips a toe in the Med, swaying gently to the fluid bass, acoustic strumming and cascading electric guitar. Swapping continents to close the A-side, 'Too Far Out' finds Walsh working highlife guitars and fuzzy sanza sequences into a piece of perfect off-kilter pop. The B-side begins in glitchy fashion with the flying hats and seesaw synths of 'Holding It Back', before 'Playing The Game' offers sprinklers over summer lawns, dub fx, jangling guitars and cooing vocals. The afrobeat influence shines through once again on the rhythmic 'Bees & Bamboo' before 'SEG' sees Shy Layers don Mario's Red Wing cap for a chip-set safari through the bright blue sky. Playing us out with the same cinematic splendour with which we began, Walsh conjures a woozy, sun-dappled mood for the sumptuous '1977'.
Fusing French pop, glistening Americana, 80s AOR and afrobeat into a hazy vision of balmy mornings, long evenings and lazy days, Shy Layers has served up the soundtrack to your summer.
0,26 kg
Available
Ships within 3-5 days1