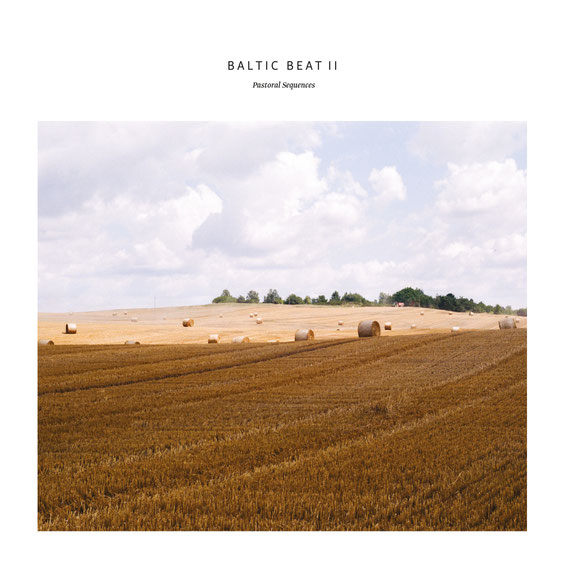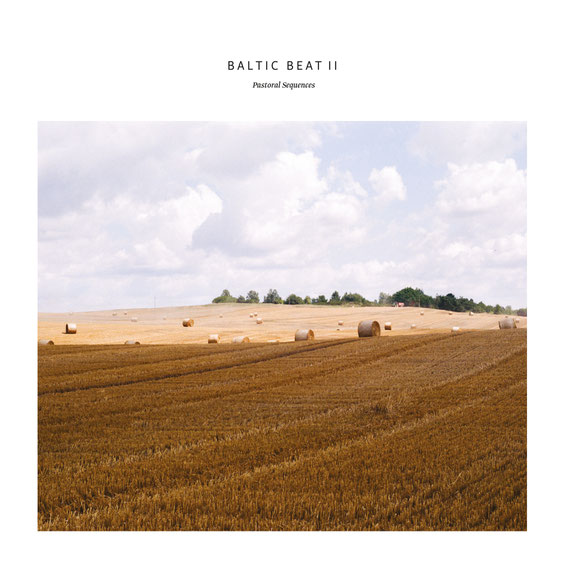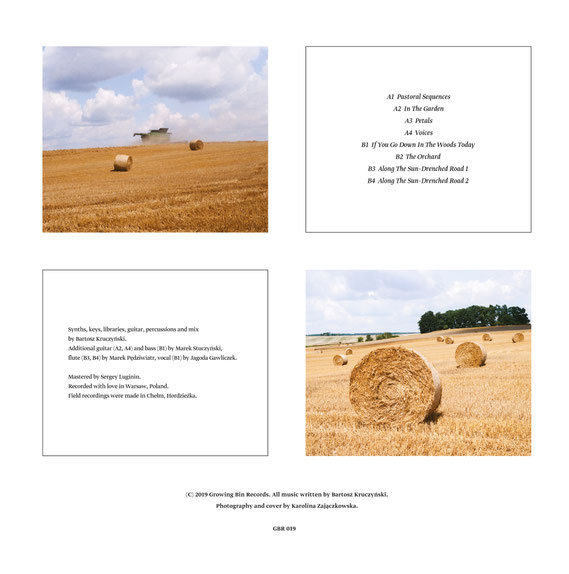 Bartosz Kruczyński - Baltic Beat II
Style: Baltic Beat!
Format: LP
Year: 2019
Condition: M/M
Birdsong and bright mornings announce the arrival of spring, and Growing Bin celebrate the season of rebirth with the return of a hardy perennial. In the three years since he introduced the world to his Baltic Beat, Bartosz Kruczyński has traded dub techno, Berlin electronics and jazzy Balearic on a string of highly regarded labels. Now the Polish musician is back in the Growing Bin, ready to take us on another audio adventure through the meadows and forests of his native land.
Vivid LP opener 'Pastoral Sequences' leads us down the garden path, around the lakeside and across the train tracks, striking a cinematic tone as gentle piano and subdued synth tones drift around natural field recordings. Dip a toe in the stream and feel the breeze between your fingers as you stroll towards the Balearic brilliance of 'In the Garden', a carefree cooler built on a subtle bossa rhythm, serene chords and chiming mallets. Bartosz reprises the aquatic grandeur of his first Baltic Beat on the immersive 'Petals', a selected ambient work where Tangerine pads underpin interlocking electronics and stately keys. Guitars ring out, Reich's mallets ripple and well tempered piano drift over a thick sequence as 'Voices' propels us to the halfway point with soft power.
The B-side opens with the delicate hypnotism of 'If You Go Down In The Woods Today', a modern minimalist masterpiece alive with circular mallets and sultry woodwind, before 'The Orchard' paints an impressionistic vignette from the same palette. Shifting focus but not feeling Kruczyński takes us home 'Along The Sun Drenched Road' in two stages; the first a gorgeous combination of the acoustic and electronic where hints of dub techno sit beneath languid piano notes, the second an eastern tinged reprise of the album's opening and a welcome return home before the storm breaks.
(words by Patrick Ryder)
LAST COPIES...
0,26 kg
Available
Ships within 3-5 days1