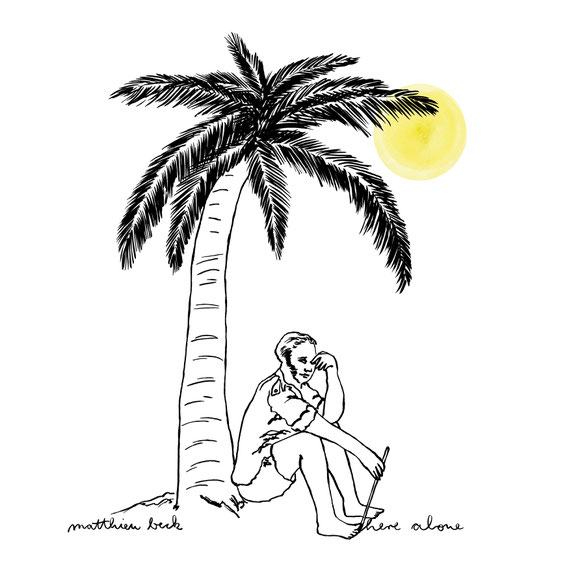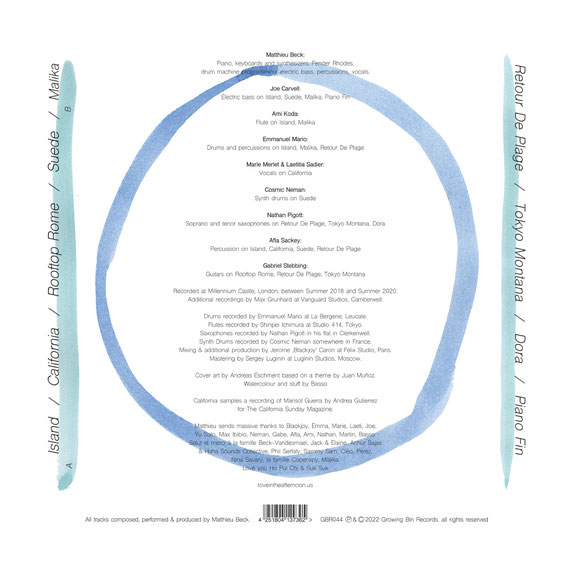 Matthieu Beck - Here Alone
Style: Tropical Dreams / Pop for the clouds
Format: LP
Year: 2022
Condition: M/M
Fresh and zesty with subtle tropical flavours, this is a delightfully listenable debut from Matthieu Beck on Growing Bin. Inspired by the lilting rhythms, jazzy instrumentation and slow listening gems found on his Love In The Afternoon radio show, the Frenchman has crafted a gorgeous collection of laid back sophisti-pop, perfect for long summer days or seasonally affected escapism.
Any suggestion of sorrow in the album title is actually a mislead - this may be a solo LP, but Matthieu's surrounded himself with the musical friends he's made over the years, serving as composer and bandleader to a willing troop of collaborators. Longtime friend and former Metronomy bassist Gabriel Stebbing, Source Ensemble drummer Emmanuel Mario, and of course Laetitia Sadier herself, stepped in to lend their services and bring Matthieu's music to life, before Jérôme Caron (Blackjoy) expertly mixed it all down.
Though the tracklist may read like a travelogue, these nine tracks all began at home with Matthieu sat behind a Fender Rhodes with a drum machine by his side. Soon live bass, saxophone and flute strolled into his unhurried arrangements, retaining the simplicity of his demos while expanding the emotion. Weighty synth drones and bubbling bass balance the airy elements of tracks like "California" or the dream-pop romance of "Rooftop Rome", while the mellow "Malika" and joyful "Retour De Plage" showcase the Frenchman's relationship with jazz. Elsewhere there's hints of digi-dub ("Island" and "Suede"), coastal boogie ("Tokyo Montana"), stripped back city pop ("California") and downtown nostalgia ("Dora"), before Beck arrives at the poetic, progressive but peaceful finale "Piano Fin", which recalls Air at their prettiest, without stepping outside Matthieu's well defined sound.
Mastered by Sergey Luginin @ Luginin Studio in Moscow!
Distributed by wordandsound from Hamburg!
Salesnotes by Patrick Ryder!
PLEASE LET ME KNOW IF YOU NEED A BANDCAMP DL CODE WITH YOUR RECORD!!!
THIS CODE COMES EXCLUSIVELY WITH COPIES PURCHASED HERE AT THE BIN.
0,26 kg
Available
Ships within 3-5 days1