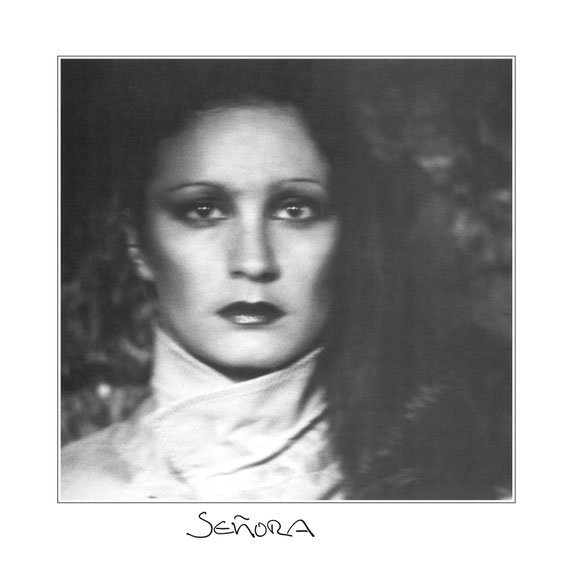 Señora - Señora
 
Style: Jazz Funk / Private Fusion
Format: LP
Year: 2018
Condition: M/M
The comeback of the growing bin's favourite private german Jazz Funk gem.
Spring is in the air and groove is in the heart for Hamburg's most loveable record label.
Following the freak beat festival of Wolf and Wandt's 'Instrumentalmusik' comes a release that's been in the pipeline since the organic imprint first took root; the first reissue of the beautiful 'Señora'. Beguiling and brilliant, this private press princess makes you want to dance, dream and do cartwheels, then breaks your heart when you realise you'll never meet her - a rare beauty indeed. So it's time to let Basso play cupid and introduce you to the love of your life.
Eagle eyed associates might recognise the sleeve as Basso's everyday avatar, chosen in tribute to his favourite jazz-funk record of all time. Originally released in limited quantities back in 1981, the self titled 'Señora' was the sole release from a quartet of German groove greats, coming together in one ecstatic union of rhythmic precision, smooth riffing and melodic mastery.
Take opener 'Paul' for example; a continent away from the West End, this sublime slice of raw guitar, silken keys and gliding bass could have made Mel Cheren proud. From there we're taken on a journey through the syncopated slide of the jazzy 'My Way, Your Way', the samba sway of the mild and mellow 'Easy Going' and the poetic piano of 'Pearl', a triumphantly esoteric tone poem to close the A-side. 'Señora' ups the tempo on the flipside, galloping through tight triplets, fusion guitar and mind expanding synth play. The B2 brings a strolling bassline and tender tonality, executed with all the ease of the Sunday morning which dawns on the extended and expansive cooler which brings the LP to its final emotional release.
Light a candle, change the linen and put the rosé on chill,
you're about to fall in love with Señora.
(Patrick Ryder)
0,26 kg
Available
Ships within 3-5 days1