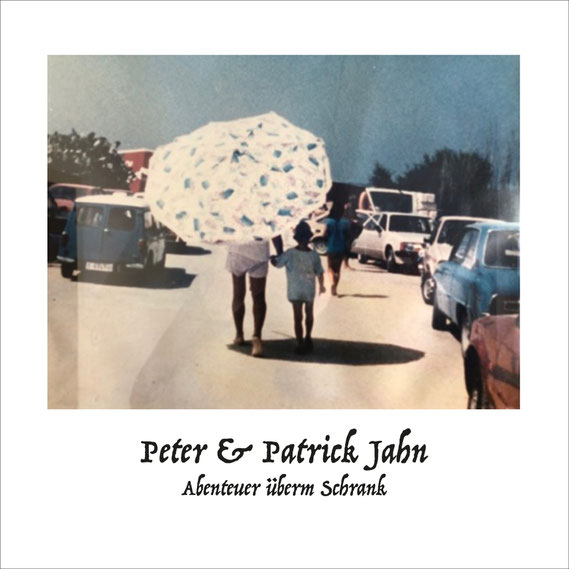 Peter & Patrick Jahn - Abenteuer überm Schrank
 
Style: Balearic Boogie / Family Affairs
Format: 7"
Label: Growing Bin Records
Year: 2020
Condition: M/M
It's a family affair on the second Growing Bin 7", as Peter & Patrick Jahn enjoy some father and son boogie with a smooth split release. A sunblushed moocher served two ways, this disc is designed for horizontal dancing…
Rooting around the cupboards in his family home outside Nuremberg, Patrick Jahn unearthed a dusty box of cassettes, saved for posterity but eventually forgotten. Somewhere between 'True Blue' and 'Brothers In Arms' was a faded C60 full of unreleased demos by his father Peter, recorded in the mid to late 80s. Back then Jahn Sr owned a pub club called Schrank (Cupboard to the Anglophones), with an upstairs office he used as a music studio. In amongst naïve synthesiser experiments and carefree noodling was a Balearic boogie bomb, all strolling synth bass, clipped funk guitar and seaside melancholy – like Brenda Ray on a Wim Wenders soundtrack.
Too impressed to keep it a secret, Patrick played the cut to Carsten "Erobique" Meyer, when he was over there jamming, and Hamburg's premier funk freak suggested this might be of interest to his likeminded hometown freak Basso. Instantly in love, the Growing Bin boss suggested Patrick provide his own version for the flipside, and so it was, reborn with percussive sway, moonlit keys and beefy bass tones for the next generation. Here's to the Jahn family, father and son but brothers in calms…
Patrick Ryder
A. Abenteuer überm Schrank (Peter's original 1987 version) 3:13
B. Abenteuer überm Schrank (Patrick's own 2019 version) 4:56
SHIPPING NOW!

0,15 kg
Available
Delivery as soon as the records are pressed and in my hands1