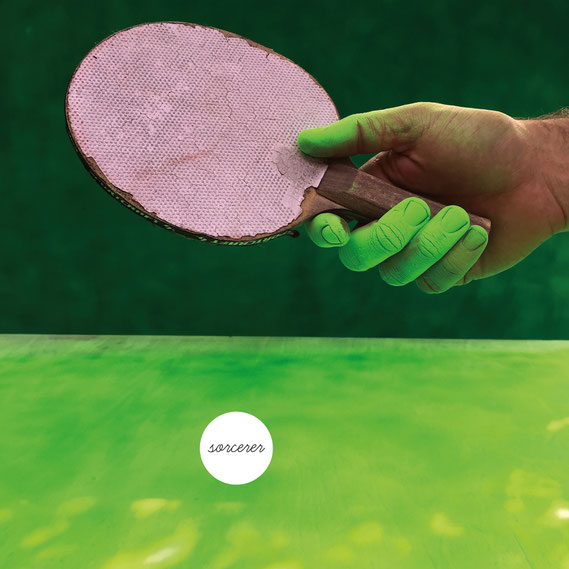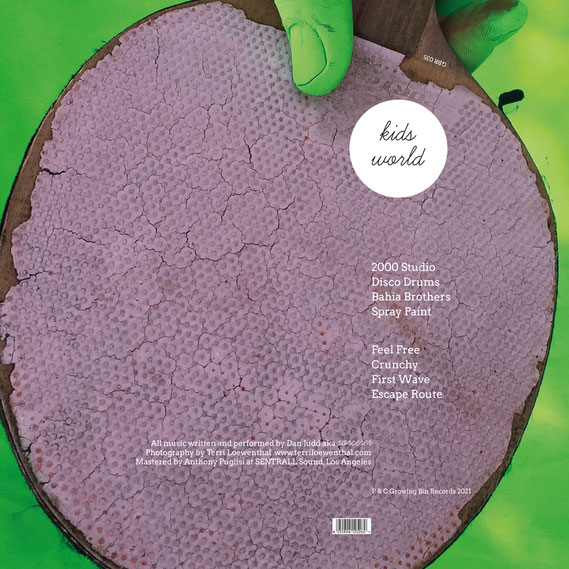 Sorcerer - Kids World
Style: West Coast Vibes / Dancing On Waves
Format: LP
Year: 2021
Condition: M/M
Working his mellow magic on the Growing Bin, Sorcerer entertains your inner child with eight tracks of instrumental west coast pop suitable for dancing, dreaming and surfing a wave or two.
While Basso sat in a Teutonic treehouse, feeding his head with the sounds of the woodland, Dan Judd danced on the sands of San Francisco's Baker Beach. Stretching between them, like the world's longest tin can radio, was the Dream Chimney. This legendary forum, run by Ryan Bishop, better known as The Beat Broker, helped to launch a thousand labels, and the Growing Bin is one of them – all hail the Chimney!
Here, Dan, naturally mystic in his Sorcerer guise, satisfies all our sensory needs with a Kinder Surprise of sweet melodies, coastal cool and playful rhythms inspired by his children's earliest responses to music. Following his feelings and avoiding overthinking, he creates open, enticing and accessible cuts; each living and breathing that mellow magic you only get on the West Coast.
'Kids World' kicks into gear with the spheric bass of '2000 Studio', a bouncy embodiment of that spacious San Francisco sound. There's a nod to nu disco but the dreamy dubiness takes the track much deeper, especially as those surf guitars start to detune in the summer heat. The breezy fretwork continues on 'Disco Drums', topping a wriggling groove tailor made for the terrace. Shades of rave refract through a healing crystal at the midpoint, encouraging al fresco dancing from sunrise to sunset. The A3 sees Sorcerer get into the groove of 'Bahia Brothers', rolling that rubberised B-line out of his own Paradise Garage before putting the top down for the carefree Balearic pop of 'Spray Paint.'
The B-side glides into being via the night dubbing grooves of 'Fire Feel', a reverb laden journey though glassy tones, off beat perx and gorgeous chord progressions. Next up, the new wave inspired 'Crunchy' translates Sheffield's daring synth pop into a wide eyed blast of psychedelic house, boosting our mana ahead of the loose limbed and light footed 'First Wave'. Ringing guitars reference Ghanaian highlife, shimmering in the heat haze as Dan funks up the drum kit ready for the broken beat and blissed out energy of sundowning set closer 'Escape Route'.
Mastered by Anthony Puglisi @ Sentrall Sound
Distributed by wordandsound from Hamburg
Salesnotes by Patrick Ryder!
0,26 kg
Available
Ships within 3-5 days1