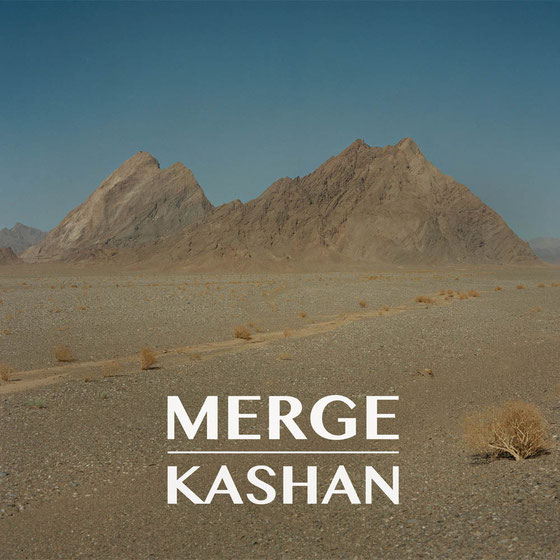 Merge - Kashan EP
 
Style: Desert Jazz
Format: EP
Year: 2016
Condition: M/M
Limited to 440 copies worldwide. No repress..
Minds expanded and bodies soothed by Krakatau's deep spiritual eruptions, Growing Bin take us back to the beginning with three impressionistic jazz landscapes from the magical Merge. Inspired by childhood memories of an Iranian oasis, Jo Lienen let his fingers breeze over the keys like a warm shamal, leading him back through dusty streets and covered markets to his long forgotten Kashan.
As the needle nestles into the well pressed groove we gaze through Lienen's eyes upon an ancient beauty, the sapphire skies and tan sands which surround the endless domes and lush gardens of his childhood home. Focusing on the bustling market in the morning sun, 'Part I' races down the narrow alleys to a bright bossa rhythm, weaving past the crowds with a swaying bassline and lithe guitar. The soothing air carries the faint heat of spice and the voices of the bazaar, while the delicate piano falls like a warm desert rain.
As afternoon prayer leads the crowds to mosque, 'Part II' strolls through the empty streets, following mystical melodies to a moment of trascendent beauty. Hissing snare rolls leap above subtle percussion, carrying the earthy bass and airy piano as emotive guitar drifts through the city like smoke in the wind. A dervish solo erupts with spiritual fervour and the crowds flood back through the streets bringing Kashan back to life once again.
'Part III' finds us at sunset, drinking spiced tea with red dust underfoot. Taking a slower, more sedate pace, this bass led beauty rolls on restrained but rhythmic percussion,  flooding the senses with synth harp and dreamy guitar. The music might stop and the  mirage may disappear, but thanks to Growing Bin we can visit any time we want.
(Patrick Ryder)
0,26 kg
Available
Ships within 3-5 days1