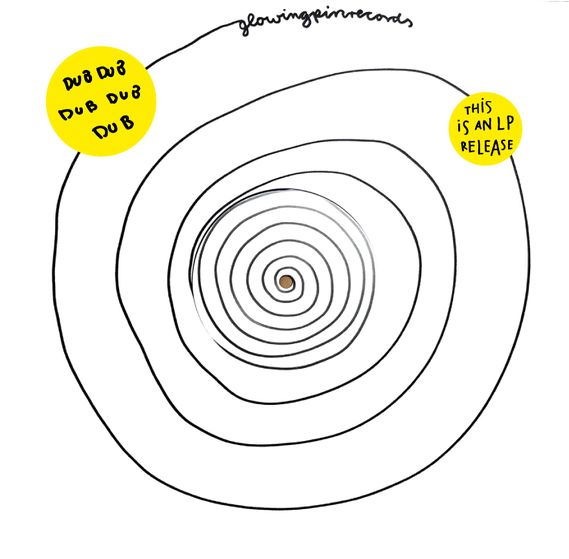 Wolf Müller & Niklas Wandt mit den Phazer Boys, SK, P. Otterbach & River Yarra
Style: DUB DUB DUB DUB DUB
Format: EP
Year: 2019
Condition: M/M
Another win for the Glowing Pin as Müller & Wandt drop a fresh new age groover on a killer club dub tip. Elsewhere Phazer Boys, Suzanne Kraft, Philipp Otterbach and River Yarra remix the pscht out of their favourite tracks from 'Instrumentalmusik..'. Expect Goan hits, cosmic trips, loved up rave and chilled out wave on this flawless five tracker.
Growing Bin becomes Glowing Pin for the most anticipated rematch of the century. Back at the beginning of 2018, Wolf Müller and Niklas Wandt went head to head for a box office smash, throwing a high school percussion tray, wall of hardware and voodoo skull into the ring for the tribal trip of 'Instrumentalmusik Von Der Mitte Der World'. Now the multi-instrumental duo face off once again, but this time it's a royal rumble with Phazer Boys, Suzanne Kraft, Phillip Otterbach and River Yarra all bringing the noise to the Glowing Pin.
Müller and Wandt dominate the action on the A1, playing loose with sampler vox, serene pads and future primitive rhythms on the unreleased 'Fun Dub' of the also unreleased 'Dub Dub'. Imagine Ferris Bueller's trampoline tumble trading Chicago to the Weissenhof and you'll sense the mood of this New Age groove. Germany's number one party dudes, those freaky Phazer Boys take a break from dropping killer Candomblé cuts to reach for the lasers on the A2, taking 'Ahu' to another dimension. Dripping in neon body paint and armed with fire poi, the Düsseldorf duo power up progressive house sequences, didgeridoo bass and thumping tribal house percussion for a wall-shaking, speaker-breaking remix.
The B1 belongs to synth whiz Suzanne Kraft who revels in glistening, gliding glory on an expansive remix of 'Auflösung'. Sleek, serene and futuristic, the track shimmers like Fritz Lang's Metropolis, free from inequality and rendered with the 5D(ub?) majesty of a DMT breakthrough.
B2 hears Salon associate and serious talent Philipp Otterbach take over on a stripped back and psychedelic post punk dub of 'Expedition'. Angular bass by Süne Große and a stuttering rhythm underpin astral flourishes and the hazy vocals of Lucas Croon before the African elements begin to move to the forefront.
Last man standing is Australian outlier River Yarra, who leads us into the Krautback with a chugging dub of 'Weltraumsandalen'. Lent a lysergic sparkle by a percolating one-note bassline, this slow motion stunner masters perpetual motion amid the eerie echoes of the bush, organic percussion and electronic animal cries fading into the night. Let the pins glow again.
Patrick Ryder
A1. DUB DUB WMNW Fun-DUB feat. Vomit Heat
A2. Ahu Phazer Boys LaserDUB
B1. Auflösung Suzanne Kraft WerkDUB
B2. Expedition Philipp Odd Dub Bach DUB
feat. Lucas Croon & Süne Große
B3.Weltraumsandalen River Yarra DUB
0,26 kg
Available
Ships within 3-5 days1