gbr010
Trance - Tapes LIMITED EDITION
 
Style: Elektronik / Ambient / New Age
Format: LP
Label: Growing Bin Records (GBR 010*)
Year: 2017
Condition: M/M
Limited and numbered edition of 23 copies ( 20 for sale) coming with an original etching of the cover by the almighty Andreas Eschment. link link

0,26 kg
Available
Ships within 1-3 days1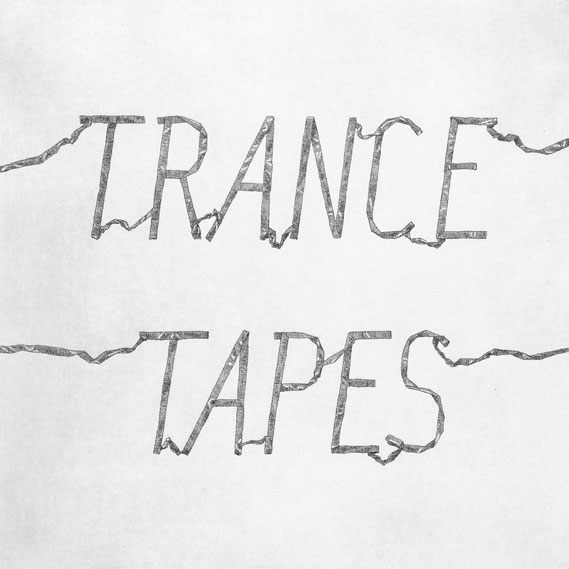 Trance - Tapes (GBR 010)
 
Style: Elektronik / Ambient / New Age
Format: LP
Label: Growing Bin Records
Year: 2017
Condition: M/M
This should have been the first record on growing bin record :)
It all came different but it was worth the long wait. Here's a nice promo text by my friend Patrick Ryder:
If you've kept a keen ear to the underground, you may have noticed a trance revival creeping into the dance floors and darkrooms of late; a post ironic return to the 64 bar breakdowns and peak time key changes of your serotonin drenched youth. So what's this then? Has Growing Bin gone from groundbreaker to copycat? Dig a little deeper folks, for the Trance is question is Jürgen Petersen, a forgotten cosmic kingpin in tune with true electronic excellence. When Danielle Baldelli wanted to show off his eclectic tastes, which record did he reach for? Petersen's 1980 LP, 'Here And Now' of course. And when John Schaefer put together his essential exploration of New Sounds, who did he describe as Germany's answer to Eno? Trance, damn right! After blessing the world with a trio of essential electronic LPs between 1979 and 1983, Petersen moved out of the limelight and lived off the grid, collecting his mind expanding music on a series of self-recorded, self-released cassettes, known only to the inner circle of elite European diggers. The sounds found within were unusual, experimental and ecstatic. Fusing the organic tones of piano, 12 string guitar and sitar with soothing sine waves and hypnotic synthesis, Petersen harnessed the healing frequencies out there in the cosmos and transfixed the listener with pure otherworldly beauty - ambient music for a new age… Unravelling these rare cassettes for music lovers everywhere, Growing Bin treats us to 'Tapes', a five track vision quest for the horizontal travellers and fourth world nomads. Sven can keep his cocoon, we're off in search of the butterflies...
ONE COPY PER PERSON
0,26 kg
Available
Ships within 1-3 days1
gbr009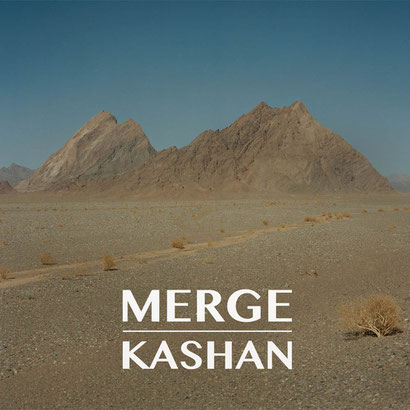 Merge - Kashan EP
 
Style: Desert Jazz
Format: EP
Label: Growing Bin Records
Year: 2016
Condition: M/M
Limited to 440 copies worldwide. No repress..
Minds expanded and bodies soothed by Krakatau's deep spiritual eruptions, Growing Bin take us back to the beginning with three impressionistic jazz landscapes from the magical Merge. Inspired by childhood memories of an Iranian oasis, Jo Lienen let his fingers breeze over the keys like a warm shamal, leading him back through dusty streets and covered markets to his long forgotten Kashan.
As the needle nestles into the well pressed groove we gaze through Lienen's eyes upon an ancient beauty, the sapphire skies and tan sands which surround the endless domes and lush gardens of his childhood home. Focusing on the bustling market in the morning sun, 'Part I' races down the narrow alleys to a bright bossa rhythm, weaving past the crowds with a swaying bassline and lithe guitar. The soothing air carries the faint heat of spice and the voices of the bazaar, while the delicate piano falls like a warm desert rain.
As afternoon prayer leads the crowds to mosque, 'Part II' strolls through the empty streets, following mystical melodies to a moment of trascendent beauty. Hissing snare rolls leap above subtle percussion, carrying the earthy bass and airy piano as emotive guitar drifts through the city like smoke in the wind. A dervish solo erupts with spiritual fervour and the crowds flood back through the streets bringing Kashan back to life once again.
'Part III' finds us at sunset, drinking spiced tea with red dust underfoot. Taking a slower, more sedate pace, this bass led beauty rolls on restrained but rhythmic percussion,  flooding the senses with synth harp and dreamy guitar. The music might stop and the  mirage may disappear, but thanks to Growing Bin we can visit any time we want.
(Patrick Ryder)
one copy per customer.
0,26 kg
Available
Delivery in 5-8 days1
gbr008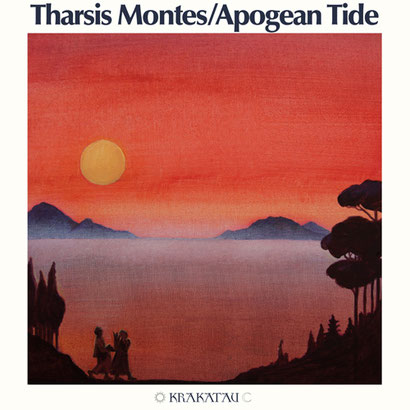 Krakatau - Tharsis Montes EP
 
Style: Moonlit Jazz Funk
Format: EP
Label: Growing Bin Records
Year: 2016
Condition: M/M
After a stateside sojourn with the sumptuous 'Shy Layers', Hamburg's leading horticulturalist heads back to those fertile Australian climes to harvest the first 12" single on his blossoming imprint.
Back in Melbourne once again, Basso promptly pocketed the air miles and made contact with sometime space rockers Krakatau, beaming down a pair of interplanetary transmissions primed for worldwide wax consumption. Operating on their own and free from outside control, the Melbourne trio had gone further than ever before, diving deep into black holes and solar flares to create their own style of sun-kissed funk and moonlit jazz. Clocking in at an expansive ten minutes a-piece, these extra terrestrial expressions were taken back to the Bin and transferred to the only format strong enough to contain them. The A-side of this freshly pressed vinyl belongs to 'Tharsis Montis', a particularly potent strain of slowly creeping funk, germinated in the Victoria sunshine and matured under the steady glow of the Hamburg heat lamps. Quickly reeling you in with sexy, squelching sine waves and sweetly syncopated percussion, a stone groove takes full control of your mind and body, gently applying free flowing bass licks and the relaxed beauty of the Fender Rhodes to truly trip you out. Though laid back until fully horizontal, the cut boasts wild bursts of cosmic colour, harnessing the otherworldly explorations of Cortex, Hawkshaw and Leon Lowman whilst still keeping things Kool & The Gang. Smooth and sublime, this smokers' jam should soundtrack BBQs from St Kilda to Crenshaw, laying everyone low with its hypnotic majesty. It's time to take a hit my friends….
Over on the flip Krakatau offer a different kind of dope, catching the moon in its furthest orbit to find spiritual resonance with the dusty fusion of late seventies Impulse releases. Alive with rattling snares and crashing cymbals, 'Apogeian Tide' treads a sacred line between 'In Pursuit Of Blackness' and 'Jewels Of Thought', skipping round The Pyramids on a flying carpet of fluid basslines and cascading Rhodes chords. Nebulous synthesis glistens and glides on the fringes of Floating Points' galaxy, while a post-bop sax blasts,
skronks and sings sweetly as we approach critical mass. A thunderous climax gives way to infinite calm and we're floating free of space and time, suspended in a web of prepared percussion and strung out bass, drifting off to a pensive duet between saxophone and solar synth.
Exceptional even by their lofty standards, the first Growing Bin single is well worth the wait. (Patrick Ryder)
ONE PER CUSTOMER...
0,26 kg
Available
Delivery in 5-8 days1
gbr007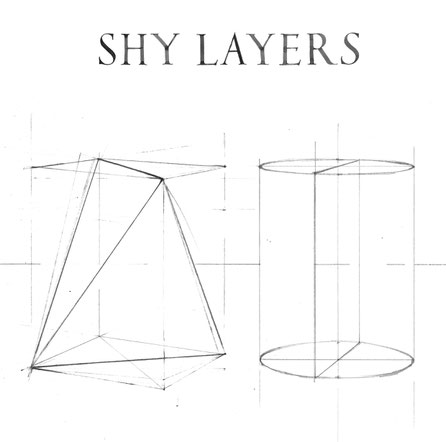 Shy Layers - Shy Layers
 
Style: Vocoder Dreams
Format: LP
Label: Growing Bin Records
Year: 2016
Condition: M/M
Growing Bin is swapping bucolic Poland for the buzz of the Big Apple, reaching a magnificent seven in the company of synth-pop dreamer Shy Layers (JD Walsh to his mum) and his sublime self titled debut. Over the course of ten emotional pop serenades, the New York musician recalls lost days sofa surfing to the lounge electronica of Air, Mellow and early Phoenix or the swooning lo-fi psychedelia of a pre-MD Simian.
Shy Layers welcomes us aboard with the shimmering pads and soothing soft synths of 'Black & White', a drifting soundtrack to a John Hughes-directed episode of 'In The Night Garden'. From there we swerve into the wistful synth-pop of 'Famous Faces', locking into the rattling Tears For Fears groove while the West Coast guitar licks and vocoder vocals float off into the distance.
'You Won't Find Me' shuffles through afro-tronic keyboard lines, Beta Band breakbeats and loose funk guitar before the sweltering 'Stabilized Waves' dips a toe in the Med, swaying gently to the fluid bass, acoustic strumming and cascading electric guitar. Swapping continents to close the A-side, 'Too Far Out' finds Walsh working highlife guitars and fuzzy sanza sequences into a piece of perfect off-kilter pop. The B-side begins in glitchy fashion with the flying hats and seesaw synths of 'Holding It Back', before 'Playing The Game' offers sprinklers over summer lawns, dub fx, jangling guitars and cooing vocals. The afrobeat influence shines through once again on the rhythmic 'Bees & Bamboo' before 'SEG' sees Shy Layers don Mario's Red Wing cap for a chip-set safari through the bright blue sky. Playing us out with the same cinematic splendour with which we began, Walsh conjures a woozy, sun-dappled mood for the sumptuous '1977'.
Fusing French pop, glistening Americana, 80s AOR and afrobeat into a hazy vision of balmy mornings, long evenings and lazy days, Shy Layers has served up the soundtrack to your summer.
ONE PER CUSTOMER...
0,26 kg
Available
Ships within 1-3 days1
gbr006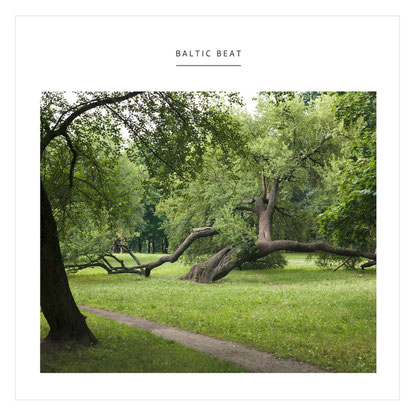 Bartosz Kruczyński - Baltic Beat
 
Style: Baltic beat
Format: LP
Label: Growing Bin Records
Year: 2016
Condition: M/M
After going beatless around the bush with Wilson Tanner's stunning '69', Growing Bin leave the Swan River behind for their sixth release, heading east from their Hamburg home to sample the coastal calm of Krynica Morska. And who better to show them the sights and sounds of idyllic Poland than Ptaki co-pilot The Phantom a.k.a. Bartosz Kruczyński, flying solo here with a sump- tuous score for long sunsets and lapping waves. With summer on the way, it's time to slip your moorings and drift away with Bartosz Kruczyński and Growing Bin, partners in calm.
(words by Patrick Ryder)
BACK AGAIN in pastel pink vinyl!!
0,26 kg
Available
Ships within 1-3 days1
gbr005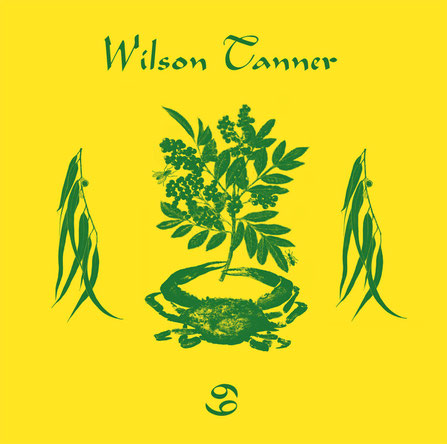 Wilson Tanner - 69
Style:  Ambient
Format: LP
Label: growing bin records
Year: 2016
Condition: M/M 
"Spring might not yet have sprung, but the Growing Bin is always in bloom. After brightening our days with the opiate beauty of Barthel, Bohm and Bauer and the dusky grafts of Moon B last year, Basso's well tended imprint begins 2016 with an antipodean gem. The green fingered, or thumbed, among you might recognise A.R.T. Wilson from his time in the Growing Bin a while back, when he soothed our cares with the drifting dreamscape of 'Overworld'. Now the sometime club menace returns to Hamburg's finest label in the company of numerical pioneer Eleventeen Eston AKA John Tanner for another journey into the heart of the horizontal. Setting up camp where the Swan River meets the Indian Ocean, Wilson and Tanner tuned into nature, translating the warm sun, sea air and blue sky into a postcard from paradise. Lithe clarinet dances around tranquil piano, relaxed guitar decorates velvet synth textures and unhurried percussion makes an occasional appearance, as if to remind us that time's still passing. Employing an innovative alfresco recording technique, Andy and John invited members of the local animal community to join their jam sessions, saving a Blue Swimmer Crab from the flames of the barbecue and encouraging him to claw the ivories. Drop the needle and drift away on the distant ocean of "Pilot", freefall into the soothing ambience of 'Further Than Your Headlights', and let "Sun Room" guide you gently back to terra firma. The dream team of Australian musicians (not to mention a very talented crustacean), come together on one vinyl – and it's better than you could possibly imagine."
Patrick Ryder
one per customer
0,26 kg
Available
Ships within 1-3 days1
gbr004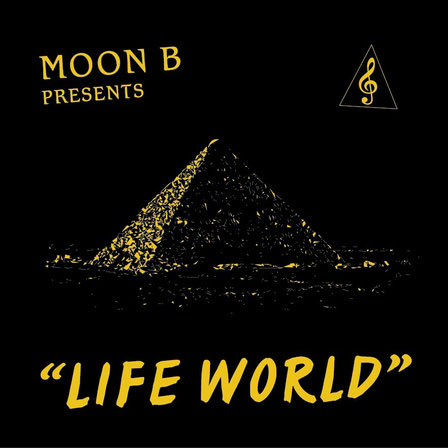 Moon B - Lifeworld
Style:  The Adventurous World Of Synth Funk
Format: LP
Label: growing bin records
Year: 2015
Condition: M/M 
Worldmusic-spiced Synth Funk meets Ketamine Boogie!
Growing Bin Records is incredibly happy to bring you the vinyl edition* of Moon B's Lifeworld - previously released on tape by the Vancouver based label 1080p. 
"Chopped, grainy subcontinental film aural motifs paired with other slankness on Moon B's latest. After a brief pause since his PPU releases, Wes Gray returns with a remapped take on his distinctly dusty and groovy sample-focused synth funk.
Gray has worked towards his particular sweet spot of retrofuturism, and Lifeworld's segues between antiquity and contemporary g-funk benefit from extremely rich, filmic moods and a general knack for basking in warmth and sincerity rather than obscurity." (Richard MacFarlane 1080p)

*Wes was so kind to give us a killer bonus track - Moments in Slank.
0,26 kg
Available
Ships within 1-3 days1
gbr003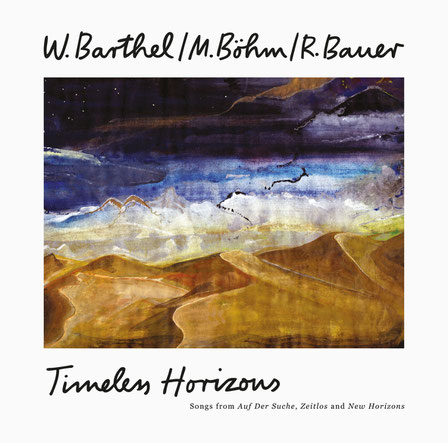 W. Barthel / M. Böhm / R. Bauer - Timeless Horizons
Style:  OrientalFolkBluesRock
Format: 2LP
Label: growing bin records
Year: 2015
Condition: M/M 
Don't you agree that music is best when it's not easy to describe it.
Just like the music of Wolfgang Barthel, Matthias Böhm and Reinhold Bauer.
Their amalgamation of oriental folk, percussive rock and meditative blues will let you drift away, dream, dance... into the storm.
Timeless Horizons is a compilation of songs originally released by Wolfgang Barthel on three private press LPs: Auf Der Suche (1984), Zeitlos (1986) and
New Horizons (1988). Original copies are almost impossible to find these days,
so welcome the Timeless Horizons...
0,6 kg
Available
Ships within 1-3 days1
gbr002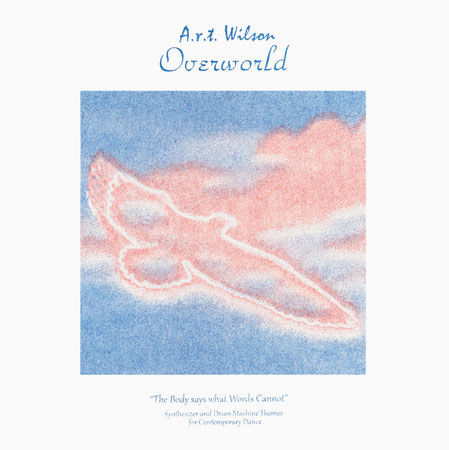 A.r.t. Wilson - Overworld
Style:  Ambient / Music For Dance
Format: LP
Label: growing bin records
Year: 2014
Condition: M/M 
growing bin records is unbelievably happy to release this beauty of an album by A.r.t. Wilson aka Andras Fox aka Andy Wilson from Melbourne. Originally recorded for the contemporary dance work Overworld by Sarah Aiken and Rebecca Jensen and released this april on tape in limited quantities. Available "pink lake" vinyl.
BACK AGAIN!!
0,26 kg
Available
Ships within 1-3 days1
gbr001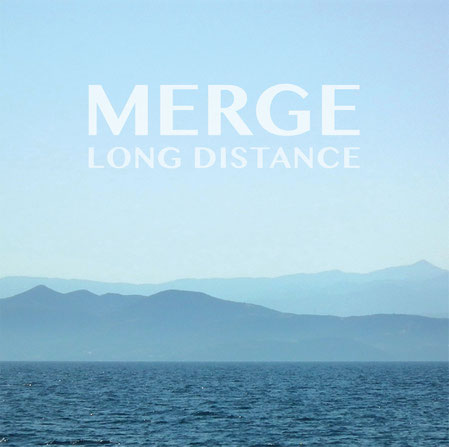 Merge - Long Distance
Style:  Ambient Jazz / Balearic Fusion
Format: LP
Label: growing bin records
Year: 2013 /2015 limited repress
Condition: M/M 
Some years ago I discovered some copies of an unusal Fusion-Jazz album called Exchange recorded in 1989 by the studio project Merge - released on the private Dorato Musikverlag. The bunch of copies I had were quickly spread over the globe and when a friend asked me if I still had one for him they were all gone. So I got into contact with Merge's mastermind and producer, Jo Lienen, who magically moved to my hometown Hamburg recently. Fortunately he still had a handful of copies left. (Saved from the distributioner who failed to do his job and finally recycled the remaining copies ... ) While we were chatting about life and music Jo told me about a second Merge LP that he and his friend Harald Karla recorded within just a few weeks in studio off-time in 1994. An album never released, because both of them were very busy in production / studio jobs and forgot about it a while after... Jo kindly provided me with a CD of the 1994 recordings and when I listened to it I got struck by lightning.  This mix of Jazz and Ambient is EXACTLY what I'm after and I know there's a bunch of you guys out there who feel the same : ) Thanks to Jo and Harald for these wonderful tunes!!
This album plus bonus tracks are digitally available from Merge HERE
0,26 kg
Available
Ships within 1-3 days1
Tracklisting:
A1 Long Distance (5:49)
A2 Black Room (6:25)
A3 Modern Walking (2:34)
B1 Sanfra (5:00)
B2 La Madrague ( 4:19)
B3 You're My Best Friend (4:07)
B4 Good Night (0:49)
CREDITS:
all titles produced, arranged & written by Harald Karla & Jo Lienen
except B3 written by A. Wolff & J. Lienen
Jo Lienen:
Producer, Arrangement, Guitars, Guitar Synthesizer, Synthesizer, Sampler
Harald Karla:
Producer, Arrangement, Mastering, Drum Programming, Synthesizer, Sampler, Electronic Bass, Sound Design
Photography & Artwork by Basso