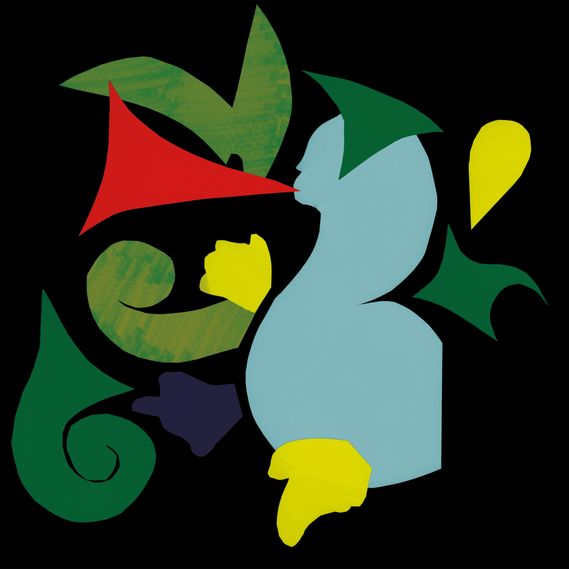 Maât - Solar Mantra
Style: Organic Vibrations / Balearic Jazz
Format: LP
Year: 2020
Condition: M/M
Any botanist will extol the virtues of cross-pollination, and musical hybrids are a Growing Bin speciality. For the latest release Parisian outfit Maât splice jazz with Balearic, dub, house and Afro to create a free thinking LP dedicated to world fusion fore-runners Codona.
If Singu found calm amongst the chaos of Tokyo for 'Siku' (GBR017), then Maât map out a Sunday stroll through the sun dappled streets of the Parisian banlieue on 'Solar Mantra'. Humming reeds converge into a pre-dawn chorus before dewy sequences and drifting syncopation signal sunrise over La Vilette, a perfect place to start 'The Walk'. Skirting the Périphérique, the Parisian ensemble pick out a street percussionist by Boulevard d'Algérie then detour to Pré-Satint-Gervais to draw a bassline out of the Metro Area, adding an Environ cool to the uptempo 'Jaki & Bryn'. With icy bells, brooding guitars and melancholic vocals, 'Feuglace' transports Miko's garten to the 20th arrondissement while the polyrhythmic patter and micro-tuned guitars of 'Solar Mantra' see out the A-side with a fourth world hymn.
Chakras cleansed and ready for a B-side rebirth, Maât take us dancing through Père Lachaise via organic house bomb 'Quetzal Pacino', an emotive exploration of rhythmic mallets, dreamy pads and propulsive bass, which moves like the Innerzone Orchestra re-arranged by Jon Hassell. Rest comes with the soothing pianos and swelling sine waves of the pastoral 'Clarière', a hazy homage to the noon sun on a clearing. Circular motifs, limber grooves and dubby bass mean we're on the move again, slipping into Montreuil with the echo-drenched scat and firm back beats of 'Mount Beuvray', before 'Llomé Dub' takes us home in time for a cool beer and much needed smoke on the balcony. Acoustic guitar, lilting piano and a gorgeous female vocal ride the punchy bass and clattering drums to perfection, keeping us company until the day fades into a contented haze.
(words by Patrick Ryder)

0,26 kg
Available
Ships within 3-5 days1